Pañal de Bebe / Babysec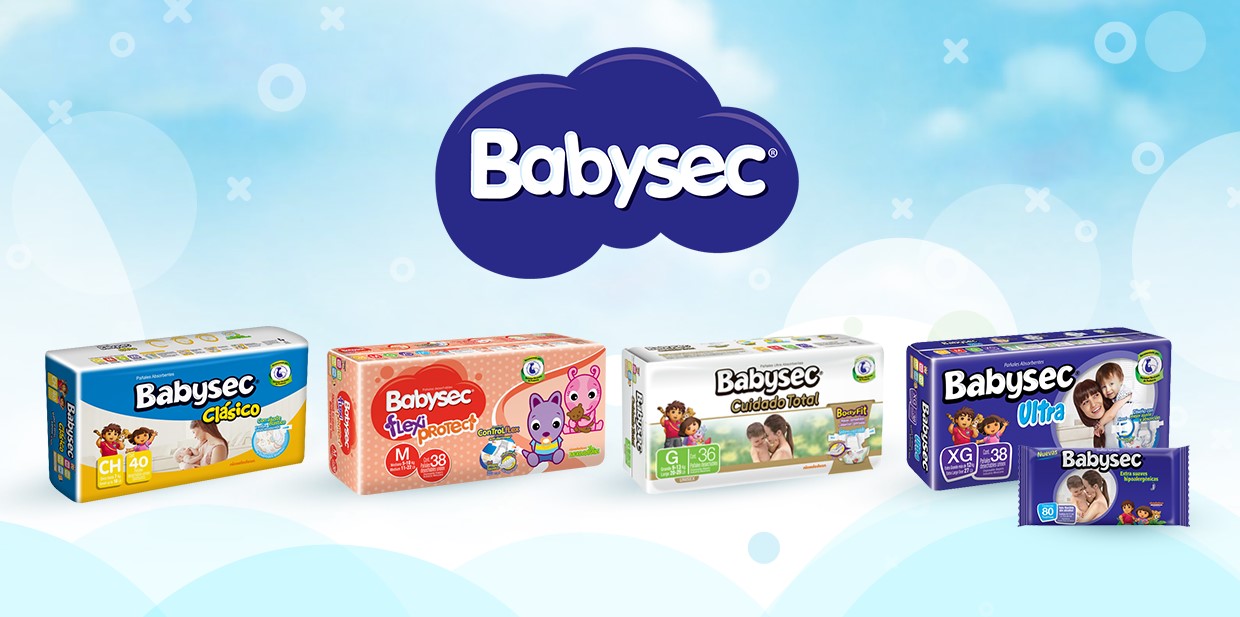 Sabemos que lo más importante para ti es la felicidad de tu bebé, te ofrecemos diferentes líneas de pañales que te harán sentir segura y confiada para proteger la piel de tu bebé, para que juegue y se divierta sin tener accidentes. Recomendados por la Sociedad Mexicana de Pediatría.
Familia:
Babysec Cuidado Total
Babysec Premium
Babysec Ultra
Babysec Clásico
Babysec Recién nacido
Sabanilla Babysec
Toallas húmedas Babysec Ultra
Toallas húmedas Babysec Clásica
Contáctanos para más información
We know that the most important person for you is your baby, that is why Babysec offers you a big variety of baby diapers for you to feel confidence that your dear one will always feel free even when playing and without a doubt that your baby's skin will be protected the whole time. Recommended by the Asociación Mexicana de Pediatría S.A. (Mexican Pediatric Association).
Family:
Babysec Total Care
Babysec Premium
Babysec Ultra
Babysec Classic
Babysec New Born
Sabanilla Babysec
Babysec Ultra baby wipes
Babysec Clásica baby wipes
For further information, please contact us.